1/2 cup rolled oats
1/2 cup organic plain applesauce
1/4 cup organic almond butter
1/2 tsp cinnamon
1/2 tsp pure vanilla extract
3 tablespoon Thompson organic raisins
1/8 teaspoon Himayalan salt
1/4 cup coconut palm sugar
One of my best friends commented she wanted a healthy, oatmeal raisin cookie for her kids. So I went looking and found a gluten free, eggless "breakfast" cookie which looked promising on chocolate covered katie. I did tweak the recipe a little since I usually add baking soda to my cookies.
These have a great flavor with more of a muffin like texture. Breakfast cookie is a great name for it. If you want a cookie with a crunch, try this recipe. The cookie dough is amazing and you can eat plenty of it since it is eggless too.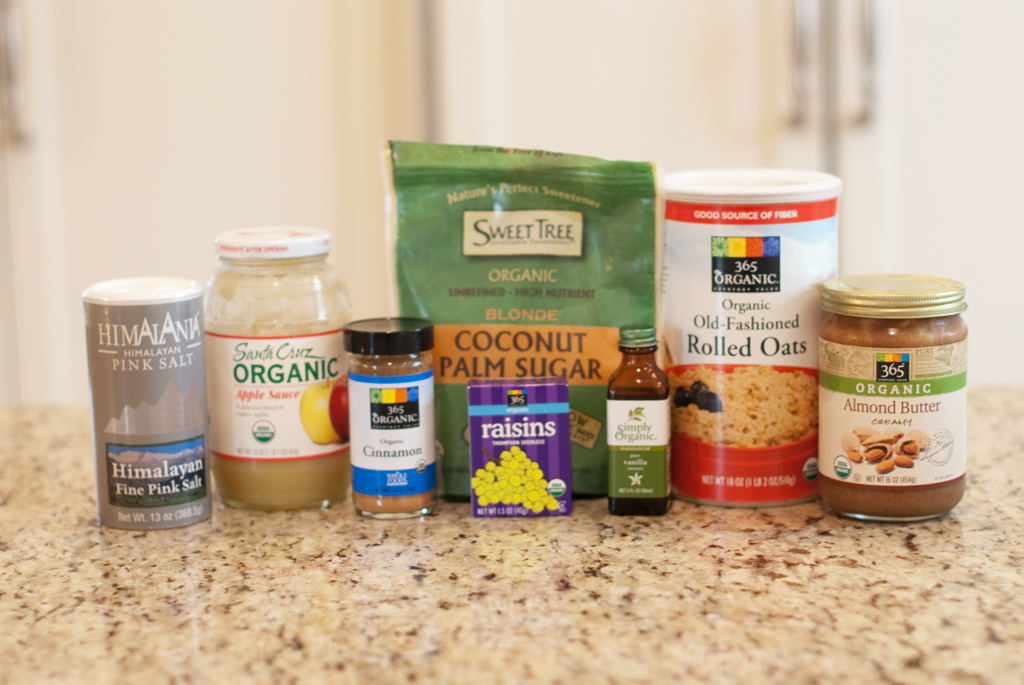 For the lighter cookie, I added baking soda and let it rise for 30 minutes. Pulverizing the 1/2 cup of oats and raisins helped create a lighter, flour-like texture. The coconut palm sugar gave the cookies a sweet, butterscotch flavor. Coconut palm sugar has a lower glycemic index and can be eaten by people with diabetes and blood sugar issues. I love it!
I prefer almond butter to peanut butter. The oil in the almond butter made the dough more runny so I added 3 more tablespoons of oats. I did not pulverize the additional 3 tablespoons of oats. I may add another tablespoon next time so they have more shape.
 To make, pour 1/2 cup of rolled oats and 3 tablespoons of raisins (one kid size package) into a blender and mix until it looks like flour. The Vitamix worked very well for this. Pour the oat and raisin flour into a bowl and set aside.
 Drop 1/4 cup of almond butter into the blender and add 1/2 cup of plain applesauce. Mix until smooth. Add 1/2 teaspoon of cinnamon, 1/2 teaspoon vanilla extract, 1/8 teaspoon salt, 1/2 teaspoon of baking soda, 1/4 cup coconut palm sugar, and the oat raisin flour. Blend on low until thoroughly mixed. Then fold in 3 tablespoons of oats. Let the dough rise for 30 minutes.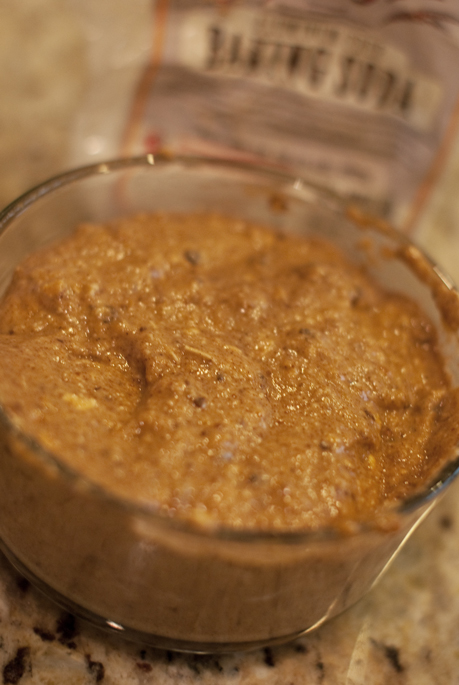 Use a ice cream scooper with spring action to shape the cookies. It will not stay in a ball but do not worry. The baking soda will help them rise. It took 10 minutes at 350 degrees to bake. As soon as they brown, take them out. Do not over cook these.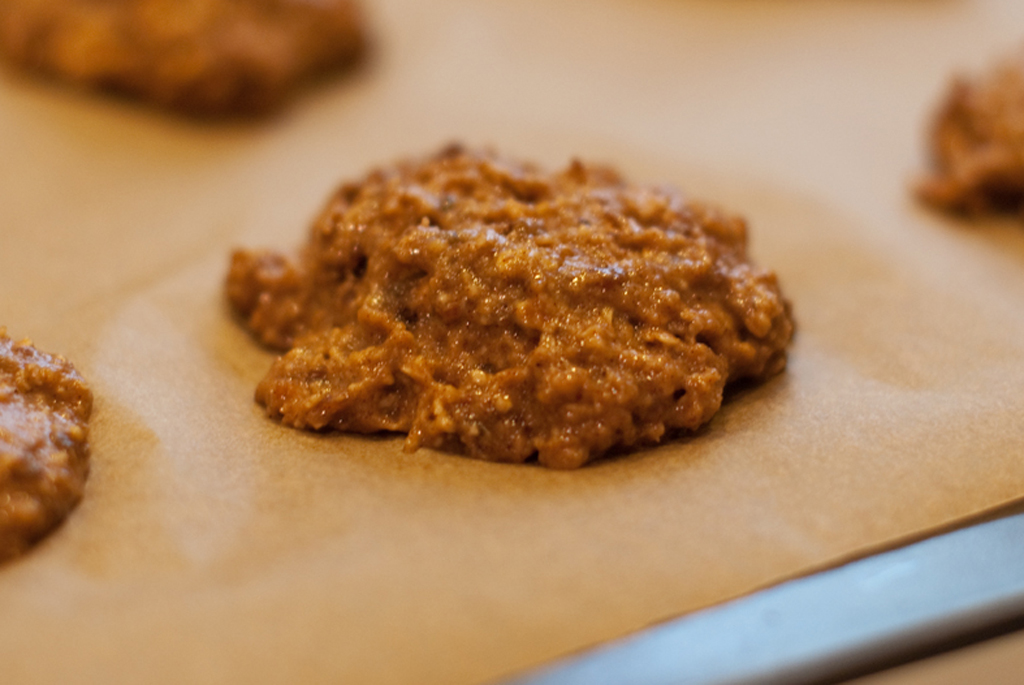 These are very healthy and safe for most kids with allergies. Jennifer, I hope your kids like these.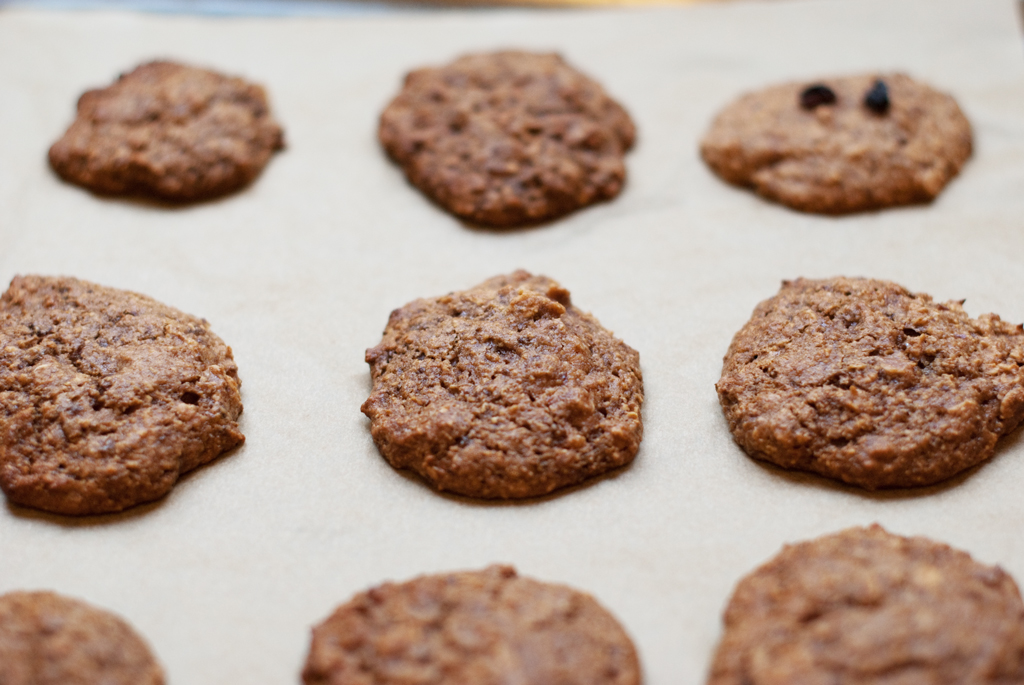 Enjoy!