3 cups blackberries
2 cups coconut milk or heavy cream
1/2 organic lemon, squeezed
1/2 to 3/4 cup honey, to taste
1 teaspoon almond extract, optional
3-4 teaspoons Amaretto, optional
Due to all the rain this summer, the blackberries are plump and juicy. Look for ones that are completely black for the sweetest flavor. They are in season June to September so enjoy them now. Pop a few in your mouth and let the berries burst on your tongue.
Add them to salads, jams, pies, sorbets and ice creams. Blackberries taste best at room temperature. Store them in the refrigerator for 4 days if you do not use them right away. They are very perishable.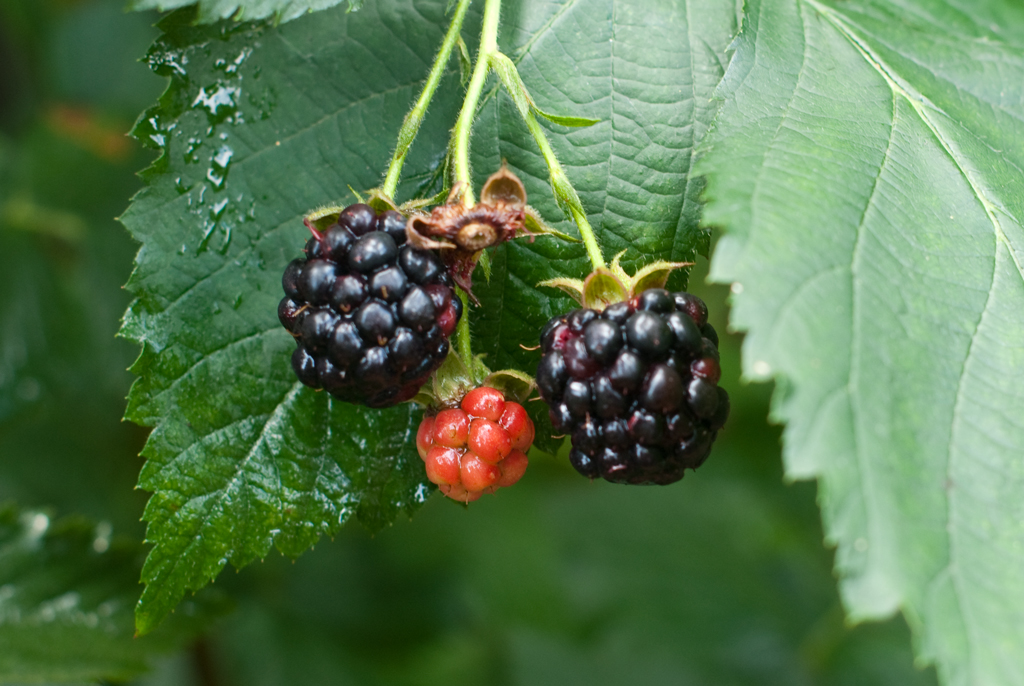 Our neighbor has six bushes full of blackberries and the kids love going over to pick them. When we leave, their hands are purple from all the juices.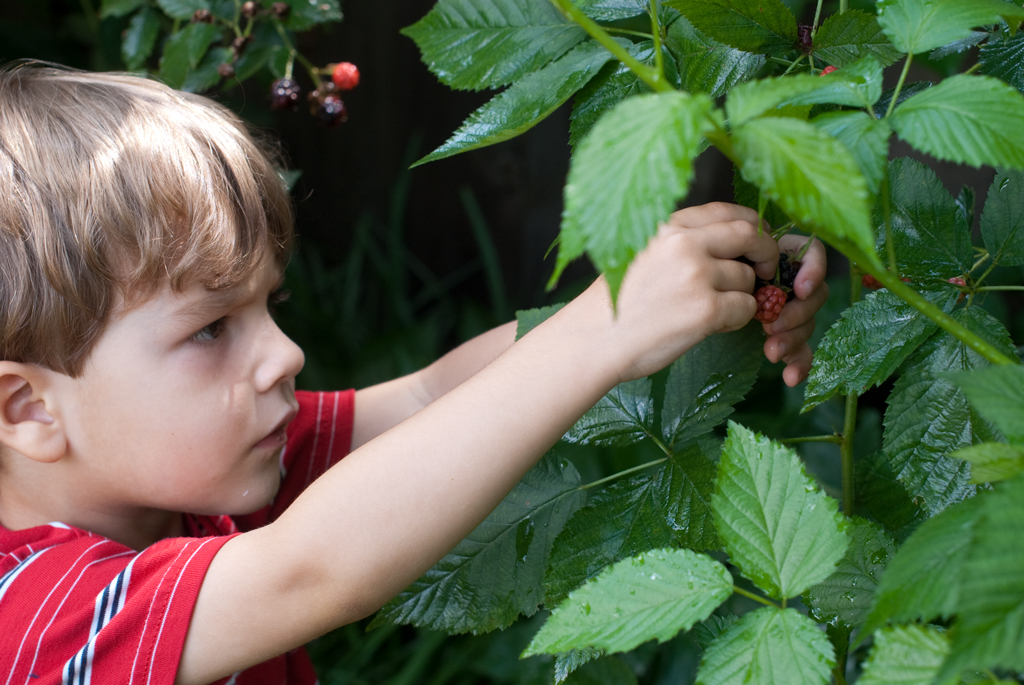 This is a super quick and easy blackberry ice cream sweetened with honey. It is not a custard style ice cream so there are not any eggs and you do not need to cook anything unless you want to macerate the blackberries. Right now I need quick and easy and this is as easy as it gets by using a blender and then pouring it into an ice cream maker.  It is fabulous and so refreshing in this thick, humid summer heat! Use 1/2 cup of honey unless the blackberries are not very sweet. You want to taste the blackberries.
You can use all coconut milk, heavy cream or mix the two together. Since the coconut milk only has 1.5 cups in a can, I use an additional 1/2 cup of heavy cream to equal 2 cups. If you only have 1 can of coconut milk, this recipe will work but turn into more of a sorbet and will be sweeter.
I found this Blackberry with Amaretto ice cream  recipe and poured some Amaretto over our ice cream to taste the flavors together. It is amazing. I highly recommend adding some on yours if you want an adult version. Since we made a kid friendly ice cream, I did not add it to the entire batch.
With the next batch of blackberries I am going to try these blackberry pops. If anyone in Atlanta sees Marionberries, please let me know.
Directions
1) Wash the blackberries and place 3 cups in a Vitamix or blender.
2) Zest 1 organic lemon and add the juice of half the lemon to the blender. Add the zest if you want more lemon flavor or use it on top of salmon, cream cheese icing, or anything you think needs some lemon zing.
3)  Pour in 1 can of coconut milk which is 1.5 cups and add 1/2 cup of coconut milk or use heavy cream. You can use 2 cups of cream if you wish. Add 1/2 cup of local honey. Blend until smooth. Taste and see if you need the other 1/4 cup of honey.
4) If you want to remove any seeds, then place a sieve on top of the ice cream canister and pour the blackberry mixture in slowly to catch all the seeds. This will take some time and if you skip this step, it will still taste really good.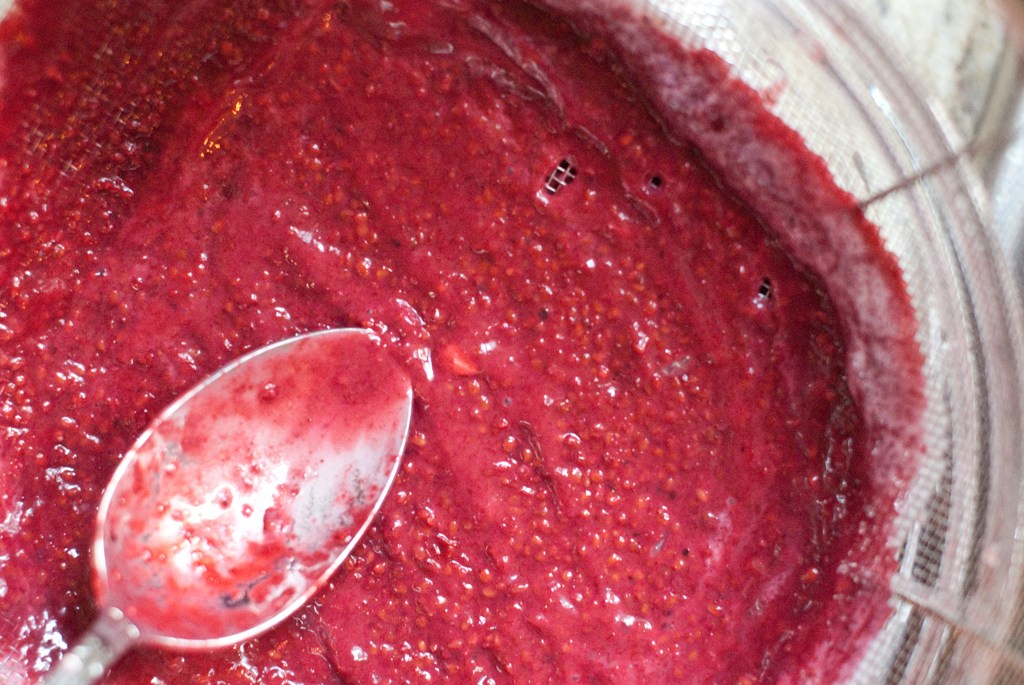 5) When you have all the puree in the canister, process per the instructions. My Cuisinart usually takes 20 minutes but I let it go for 25 minutes. You want this to be thick and creamy.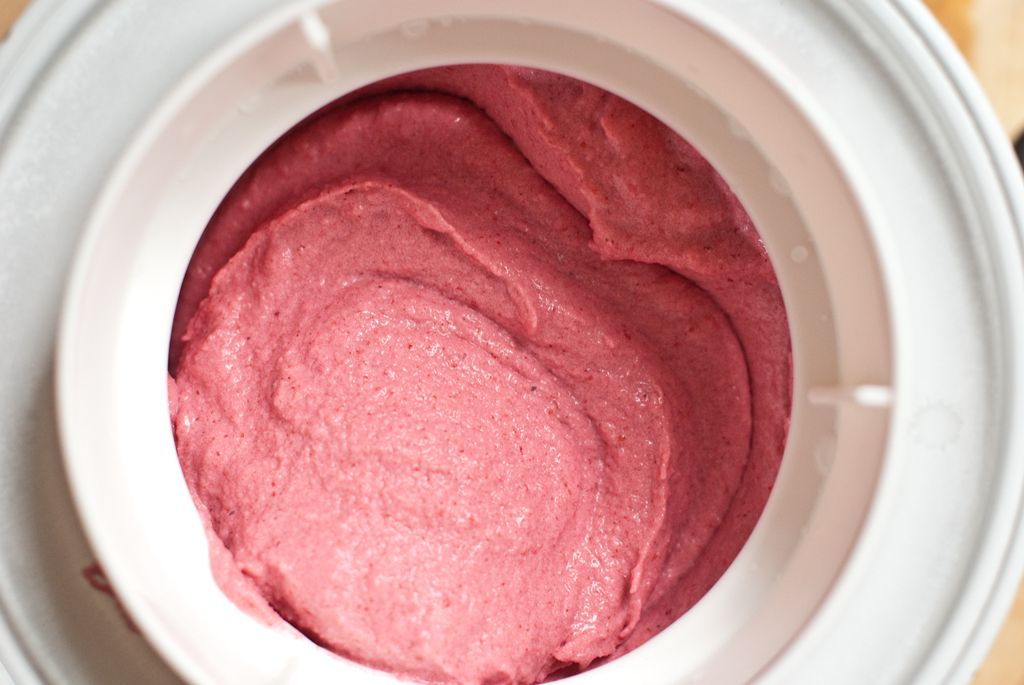 6) Stir in the almond extract and optional Amaretto. Transfer to a glass bowl and freeze for several hours. Enjoy!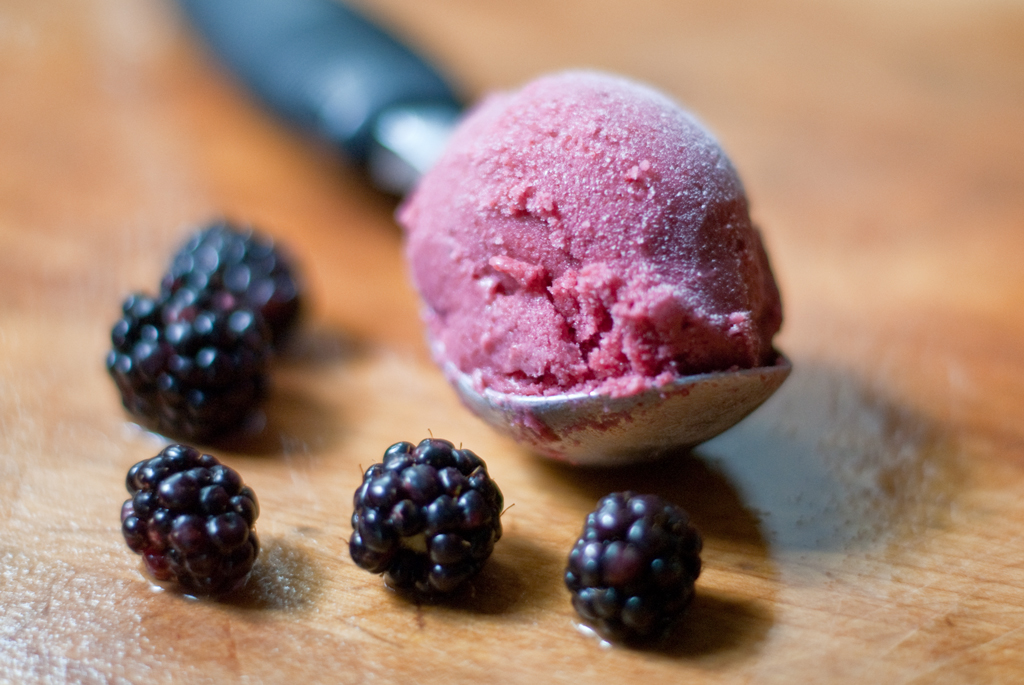 Why You Want to Eat This!
Blackberries are rich in fiber, vitamin C, and antioxidants that may reduce inflammation, prevent cancer, boost the immune system, slow aging, and help with neurological diseases.
Blackberries are low in calories and may help with blood sugar issues due to the Xylitol.
Blackberries contain potassium, manganese, magnesium and copper which helps with production of red and white blood cells and bone metabolism.
Blackberries contain vitamin K to help your muscles relax and may help ease labor pains and menstrual cramps.
References:
http://www.nutrition-and-you.com/blackberries.html